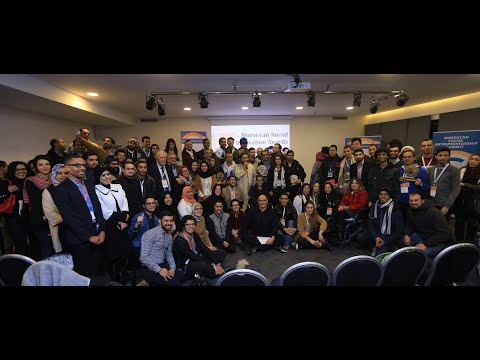 Services
MSES
Moroccan Social Entrepreneurship Summit- القمة المغربية للريادة الإجتماعية
The Moroccan Social Entrepreneurship Summit is an event that brings together the different actors and leaders of social innovation to share the main positive innovations and connect actors.
القمة المغربية للريادة الاجتماعية هي حدث يجمع مختلف الفاعلين وقادة الإبداع الاجتماعي لتبادل الإبداعات الإيجابية لتنمية المغرب
Objectif Minimum :
50000.00 DH
خلال يوم واحد ، سيتمكن المشاركون من اكتشاف مشاريع ملهمة تعالج قضايا المغرب الأكثر إلحاحًا ، ويمكنهم أيضًا الالتقاء بمتحدثين مختلفين وحضور ورشات عملية ، وللمرة الأولى معرضًا وظيفيًا للتواصل بين الشركات الناشئة والناس للوظائف وفرص التدريب
During one day, participants will be able to discover inspiring projects tackling Morocco's most pressing issues, meet amazing speakers, attend practical workshops and for the first time a job fair to connect startups with people for jobs and internships opportunities.
Moroccan Social Entrepreneurship Summit 2018
LEAVE A FINGERPRINT OF SOCIAL CHANGE
In the recent years, the Moroccan ecosystem of social entrepreneurship has evolved. A large number of startups have been created and various new actors have emerged to provide those startups with the support they need for growth and prosperity.
As a result, the Moroccan Center for Innovation and Social Entrepreneurship (Moroccan CISE) is organizing the 4th edition of the Moroccan Social Entrepreneurship Summit (MSES) in partnership with more than 20 partners.
The MSES 2018 is an event that aims to gather and discuss with different actors of social innovation, through panels, trainings, exhibitions, and recognitions.
| Nom | Somme | Date |
| --- | --- | --- |
| ghita sabil | 298.00 | 08/12/2018 |
| Adam Manar | 149.00 | 10/12/2018 |
| Soufian Tamer | 149.00 | 11/12/2018 |
| Abdelouahed Jambari | 495.00 | 12/12/2018 |
| HAMID BEN ELAFDIL | 299.00 | 15/12/2018 |
| khaoula ALAMI IDRISSI | 299.00 | 03/12/2018 |
| Ismail El Alaoui | 299.00 | 04/12/2018 |
| Meriem Idrissi | 299.00 | 05/12/2018 |
| Loubna k | 299.00 | 06/12/2018 |
| Ahmed Benbouzid | 299.00 | 06/12/2018 |
| Zaid El | 299.00 | 08/12/2018 |
| Mounia ELAMRANI | 297.00 | 14/12/2018 |
Soutenir cette campagne
49.00 DH
ATTEND 2 WORKSHOPS
Session 1 : - Dropshipping & E-commerce for Youth - Blockchain and the new economy powered by United Coins - VR AND AR testing sessions powered by Unted Coins Session 2 : - Code and Web Dev 101 Powered by 3WA Academy - Design Thinking - Rapid Prototyping and MVP
Quantité Disponible
44/50
Livraison à partir de
décembre 2018